Not-So-Silent Witness
Yes, after more than twenty years of faithful service, our old sound system has retired. She's been added to, modified, face-lifted, rewired and replumbed many times ("I've only ever had one axe. It's had five new handles and two new heads but it's the same axe").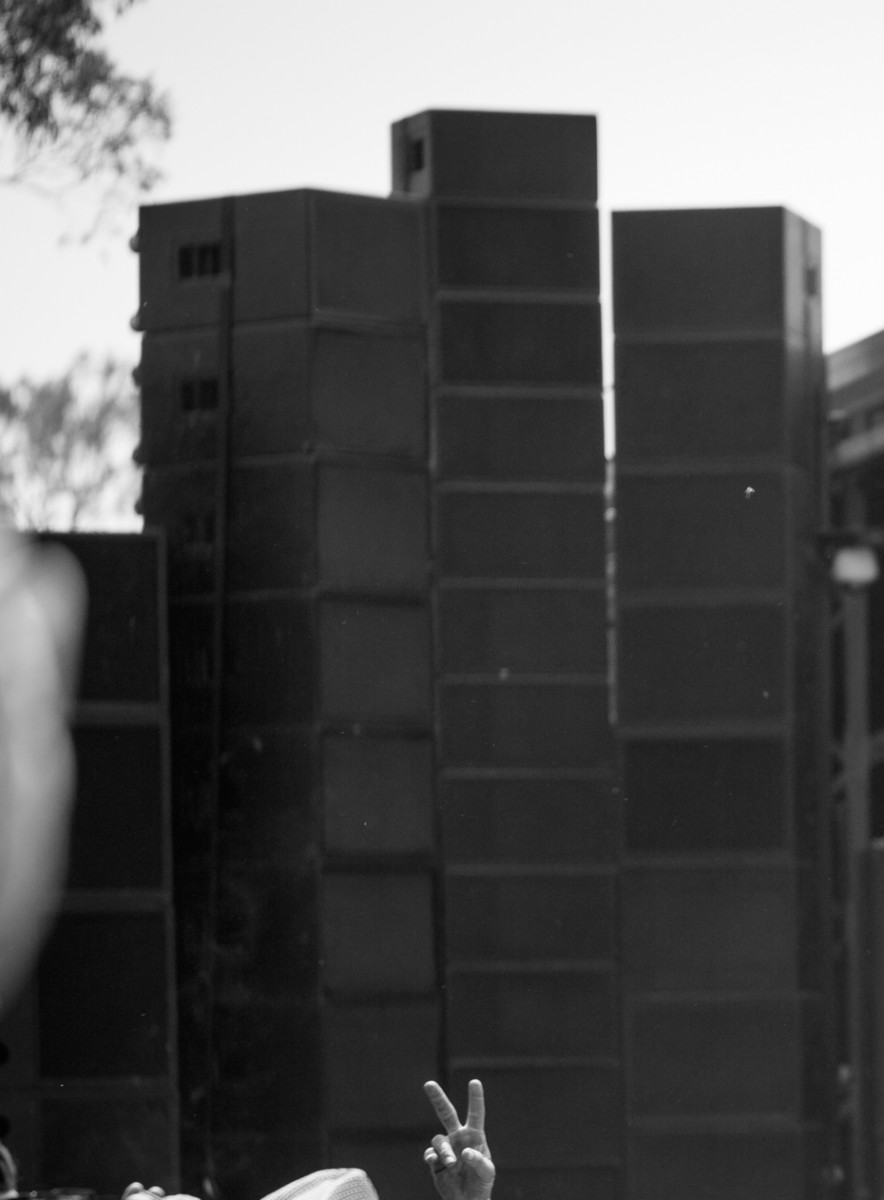 Almost every sound that has ever been made on stage by an artist at the Supernatural Amphitheatre has come through her paper cones. Here she is working the night shift at Meredith in '94: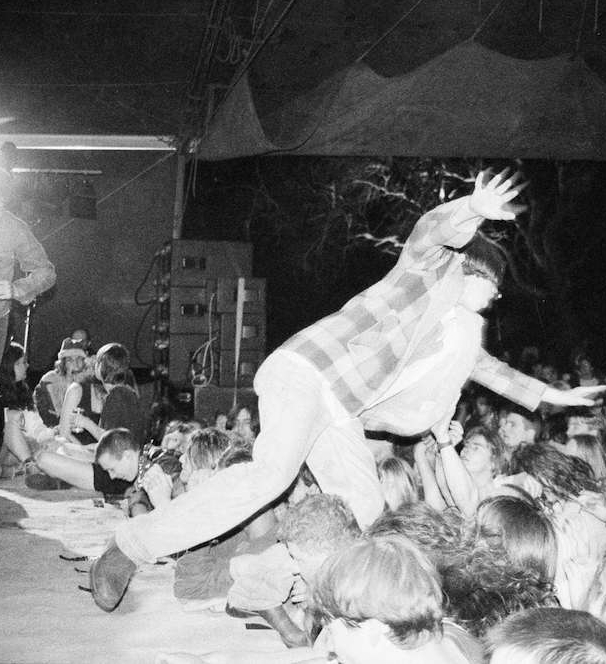 She worked right up to retirement age; it's going to be weird not seeing her trusty bulk stacked up either side of the stage. However, it must be function over form. You can't argue with science (and win).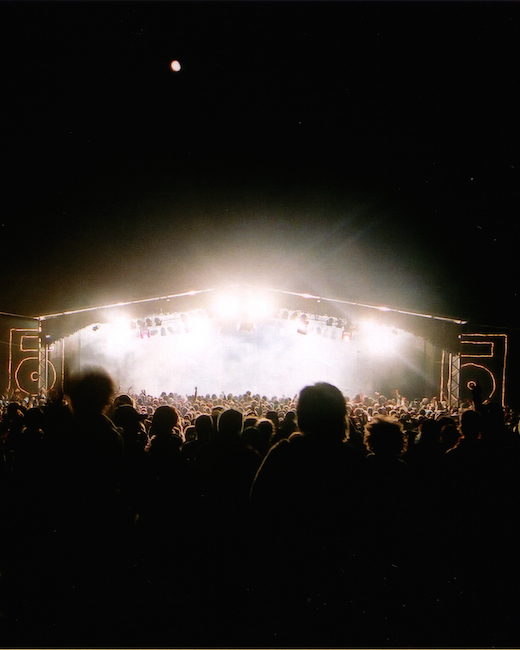 For about ten years we covered the speaker stacks with a thin 'giant speaker' facade. This was all good until the ipod came along and people thought they were giant ipods. Come to think of it, the ipod has come and gone, maybe we go back to the giant speaker vibe?
Not sure what Bill will do with the old speaker boxes. Should they perhaps service some other purpose – even ornamental – at the festival, considering their place in Meredith and Golden Plains history?  If you have any ideas, let me know.